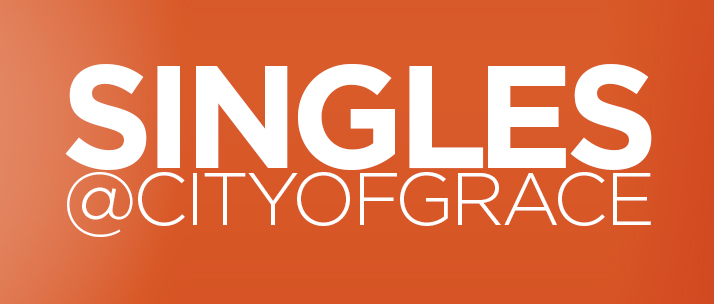 Singles Ministry
Singles @ City of Grace
Singles @ City of Grace is a life stage ministry designed to:
Help single adults learn and apply the Bible to their daily lives.
Provide more opportunity for prayer/accountability and
Unite single adults at our various campuses for fellowship and outreach.
Single adults from each campus meet throughout the month in Connect Groups that are located throughout the city and close to a campus near you in Mesa, Scottsdale, and downtown Phoenix.
For more information, please contact us at
50+ Singles
50+ Singles is a community of Christian singles who are growing together in their relationships with God. We support, encourage and challenge each other spiritually, emotionally and socially. We maintain a full social calendar, are very involved in outreach locally and globally, and have several small group opportunities. Our classroom teaching is very interactive and is balanced in Christian singles' issues, Bible study, and Christian discipleship.
50+ Singles Class
Sundays at 8:30-9:30am in the Chapel, on the south side of the Mesa campus.
 Come early for a cup of coffee or tea and fellowship which begins at 8:15am.
Sunday Lunch
Come join us after the 10am church service for lunch together. We go to different restaurants, and have a great fellowship time. For locations, call Larry 480.709.9987.
Weekend Social Events
One day of every weekend we get together and have fun with the opportunity to get to know one another. For more information as to dates, times and locations of the weekend events, please call Sheila 480-233-7059.
For more information about 50+ Singles, contact Pastor Greg Dille at
Premarital Counseling
Contact Mel & Shawnee Worters at