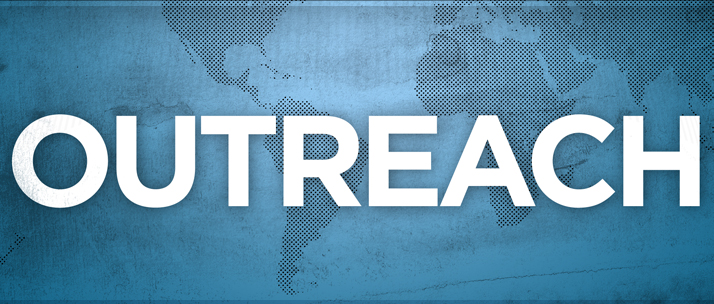 Outreach
Project Christmas:
Serving kids in need in the community preparing for Christmas time begins in October.
There are many areas to serve:
Call families for gift request
Weekend gift management
Sorting and Prepping presents
Party Prep
Serve at the party
Contact:
Open Table:
Join a group of other City of Grace church attenders to work with a youth who has aged out of the foster care system with no identified family and with veterans. Orientation and training is available.
Contact:
Foster/Adopt Care Connectors:
Connect with families at City of Grace who have recently become foster and/or adopted parents. This is an opportunity to encourage, pray, and be a bridge between these families and our church.
Contact:
Mentoring:
Are you interested in mentoring a child from the community who needs a positive influence in His or Her life? We are partnering with the YMCA to provide mentoring to children in the foster care system and from the schools near our campuses.
Contact:
Paz de Cristo
Every quarter, City of Grace takes an evening to prepare and serve a meal to the homeless community at Paz de Cristo soup kitchen. This service opportunity always falls on a Tuesday evening from 4pm – 7:30pm. Volunteers must be able to commit to the entire period.
Contact:
iHelp
City of Grace partners with churches around the Valley to provide temporary food and shelter for women in need. We are looking for volunteers:
To donate on a continual basis - disposable coffee cups, plastic spoons, snacks, Lysol spray, coffee, coffee filters, powdered creamer, sugar, water bottles, washcloths, hand towels, used or new DVD/VHS movies (chick flicks or romantic comedies)
Help with laundry (blankets, towels, sheets) whenever there is a 5th Thursday in a month (4 times a year).
English as a Second Language (ESL)
Start Date: TBD
We are currently looking for a certified instructor for ESL who can also help with curriculum. Classes are typically offered on Monday evenings to assist adults from the community learn English conversation skills.
We also need ESL volunteers to be table conversationalists. You do not need to know a second language or have English teaching experience in order to participate. If you speak English, you are qualified!
Contact Us
If you would like to sign up for any of these opportunities or have additional questions, please contact Michelle in the Outreach Office: or (480) 464.3920.