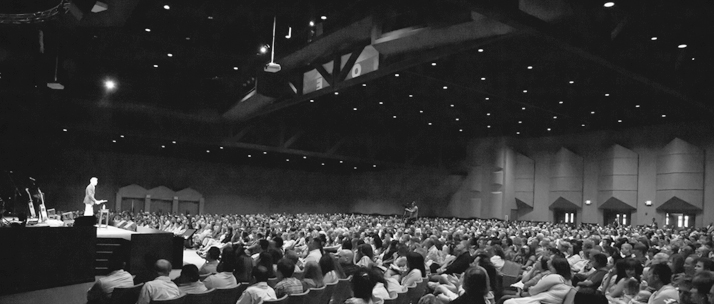 Our Story
January 2008 marked a new chapter for two influential congregations in the East Valley of the Phoenix metro. CitiChurch, Scottsdale, which was started by Terry and Judith Crist in 2000, and Word of Grace, Mesa, led by Dr. Gary Kinnaman for over 25 years, united into one church on two locations. Terry and Judith Crist became the Senior Pastors of the newly formed City of Grace. In 2010 a Latino congregation merged and "Ciudad de Gracia" was born positioning us to reach our Spanish speaking community throughout the Valley.
City of Grace is now a thriving, multi-site church meeting on three diverse campuses. Our Scottsdale campus is like a lush resort in the middle of a suburban community. Our Mesa campus is large and expansive in the middle of a changing community. And our Downtown Phoenix campus is an 87 year-old Spanish Renaissance Cathedral surrounded by high-rise buildings. But ultimately, City of Grace is not about the spaces we've been blessed with as much as it is about building the lives of the people who belong. We believe deeply in our mission of "loving our city to life" which is based on our belief that the Gospel offers us "eternal life" and "abundant life" through Jesus.
Because of the passion we have for our mission, City of Grace continues to expand whenever Kingdom opportunities present themselves. This has been accomplished through church planting, new campus development, and church mergers. If you would like further information on how you can engage with us in our mission, contact us at .