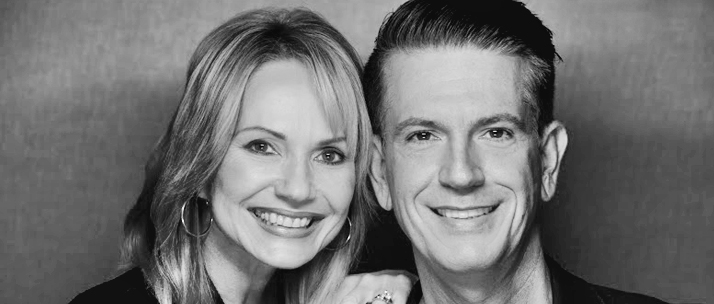 Our Pastors
Terry and Judith Crist are the Senior Pastors of City of Grace, a multi-site church, with campuses in Scottsdale, Mesa, and Downtown Phoenix, Arizona. As fifth generation pastors, they have a rich history of building churches and helping hurting people. Terry has traveled extensively into over sixty nations speaking in churches, conferences and on university campuses. He has a Th.M. and D. Min. and has completed two business certificate programs from Harvard Business School.
In 2011 Terry was appointed by Arizona Governor, Jan Brewer, to Chair the ArizonaSERVES Task Force which was dedicated to engaging the community around serving the greatest needs in the State. ArizonaSERVES had great success in mobilizing thousands of volunteers towards serving our most vulnerable citizens. In 2013 ArizonaSERVES was the catalyst for the launch of AZ127, a church-to-church partnership dedicated to recruiting, resourcing and retaining foster care families. In two years over 2000 people attended an AZ127 orientation meeting and hundred of families have gone on to become foster care families. In 2014 Terry was appointed by Governor Brewer as the Chair of the Arizona Council on Faith and Community Partnerships.
In addition to serving alongside her husband as the Senior Pastor of City of Grace, Judith Crist leads the executive staff. She loves pouring her life and wisdom into leaders, teaching in the Hillsong Ministry School, and championing the cause of women through Sisterhood.
Terry and Judith have been married for thirty-one years and have three adult sons, two daughters-in-law, and their first grandson. The entire Crist family is engaged in serving and building the local church.