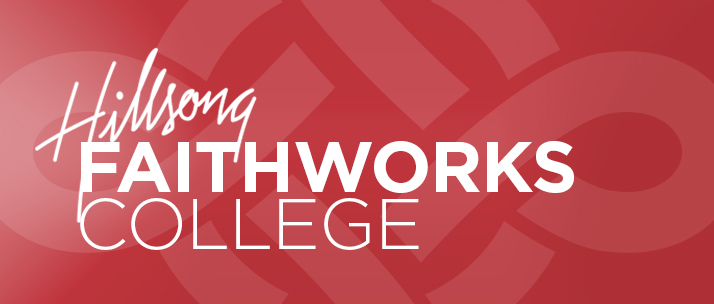 Faith Works International Leadership College
Training you for a life of Significance
Faith Works is an extension college of the world-renowned Hillsong Church and Hillsong International Leadership College in Sydney, Australia. It's one of only a handful in the United States. This evening college comprises dynamic, faith-building teaching that reveals the believer's inheritance in Christ Jesus. Easy to understand, with a 'live-by' context, this course has been designed to thoroughly ground you and establish you in the Word of God. Faith Works Leadership Course will provide you with keys to living an abundant life, it will launch you into a new level of faith, commitment and leadership in every sphere of your life!
Every believer in Christ is saved and called by God with a God-given purpose. At Faith Works International Leadership College, you will be introduced to what the Bible says and how your unique gifting fits into God's purposes for His Church in this generation. You will also discover that you are personally and individually shaped for your destiny and we will give you keys as to how you can identify what that destiny is and what qualities you will need to help you reach and fulfill your purpose. This is a two term course. Each term is 14 weeks in length
One night per week for 2 ½ hours in total.
Course Acknowledgement:
A course completion certificate will be issued for completing the full year of study.
Course Requirements:
Attendance: Each week we ask that you mark your attendance. 80% attendance is required
Homework: Notebook completion, journal assignments and extra reading assignments (required books are provided)
Service: A minimum of 10 weekend serving opportunities per semester to receive your course completion certificate
Subjects include:
Understanding Faith
God and His Covenants
Word of God
Believer & Finance
Rights & Privileges of the Believer
The Believer and the Holy Spirit
Believer and Prayer

Time and Location
Mondays @6:30 on the Scottsdale Campus (9601 E Cactus)
First Term: Sept 16-Dec 16
Second Term Feb 3- May 5
Faith Works College Enrollment Opens August 2013 Classes Begin September
Follow this link to register online