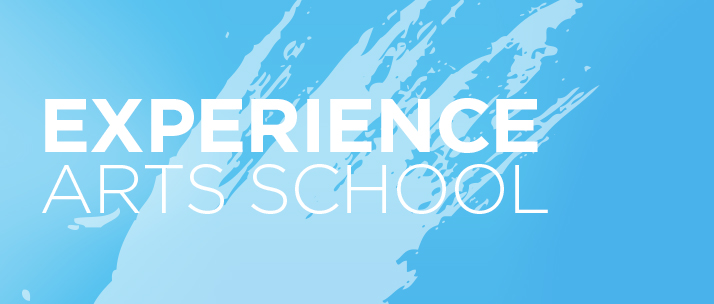 Experience Arts School
Programs of Study:
Visit our website at www.experienceartsschool.com
Dance - Ballet, Pointe, Hip Hop, Jazz, Modern, Tap and Choreography
Fine Arts - Art Development, Ceramics, Color & Design Theory, Drawing, and Watercolor
Media Arts - Computer Graphics, Sound, Video Production, Web Design
Music - Brass, Piano, Strings, Woodwinds, Percussion and Vocal
Theatre - Acting, Directing, Mime, Stage Movement, Technical Theatre (Lighting, Set and Theatrical Design)

Recreational Division. We open our classroom doors to the general public through our Recreational Division. These classes are open to students of all ages and abilities who are investigating the arts, working on improving their performance skills, or who simply want to enhance their enjoyment of the arts.

Overture Division. This division offers introductory to intermediate levels of instruction for young artists (ages 6-17) who are seriously investigating their artistic gifts and their relationship with Christ. We will strategically take each student through a progressive program that will prepare them for more advanced study.

Ministering Arts Division. This division offers a thorough and comprehensive program of instruction for talented young people who show the potential to pursue a ministerial and/or professional career in the arts. Students accepted to this division have demonstrated their abilities at an early age, along with outstanding capabilities to work with focus and purpose.

Our Long Term Goals
Independent Training Facility/Complex
Sending ministry troupes into our community & abroad
Multiple Arts Productions yearly (classics & originals)
Art Galleries opened to public
Costume and Scenic Shops opened to the public
Dark Rooms
Art Studios
Black Box
Recording Studio
Touring companies/troupes
Art resources
Academic Accreditation
Christian Arts School plants throughout the nation and abroad
Provide Arts support and resource network for the Church
Ministry Culture

Our business will be built and operated on biblical principals.

Our guiding values will include quality, diversity, integrity, humility.

Our demeanor will demonstrate faith, passion, joy and both confidence in and dependence upon Jesus Christ.

Statement of Faith

We believe in the great doctrines of the Christian faith ...
That God is Trinity; that Jesus Christ is fully God and fully man; that He died on the Cross for our sins and was resurrected bodily; that the Bible is fully the Word of God. We believe in one God, Creator and Lord of the Universe, the co-eternal Trinity: Father, Son, and Holy Spirit. That Jesus Christ, God's Son, was conceived by the Holy Spirit, born of the Virgin Mary, lived a sinless life, died a substitutionary death on the cross, rose bodily from the dead and ascended to heaven where, as truly God and truly man, He is the only mediator between God and man. That the Bible is God's authoritative and inspired Word We believe that all people are lost sinners and cannot see the Kingdom of God except through the new birth. In one holy, universal, and apostolic Church, Its calling is to worship God and witness concerning its Head, Jesus Christ, preaching the Gospel among all nations and demonstrating its commitment by compassionate service to the needs of human beings and promoting righteousness and justice. In the necessity of the work of the Holy Spirit for the individuals new birth and growth to maturity, and for the Church's constant renewal in truth, wisdom, faith, holiness, love, power, and mission. That Jesus Christ will personally and visibly return in glory to raise the dead and bring salvation and judgment to completion.