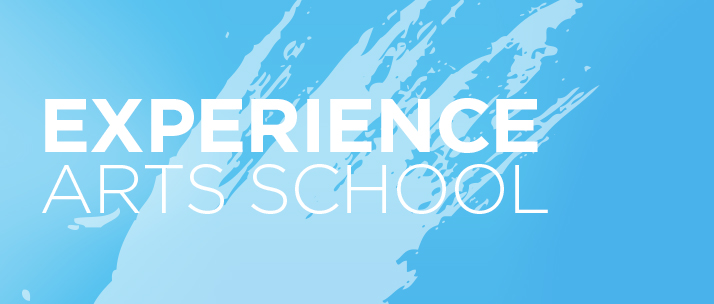 Experience Arts School
Upcoming Events:
Experience Arts School Presents: Wonder (Semester-end production)
May 14th & 16th, 2014 - 7:00 pm
City of Grace Mesa campus Worship Center. Admission is free.
Performing Arts Summer Camp: A day camp designed to expose young artists ages 7-18 to the world of performance.
June 9th - 26th, 2014
9:00 am - 3:30 pm; Monday - Thursday
Cost is $325. Visit Experience Arts School for discounts and more information.
Summer Arts Intensive: This non-performance summer camp has been created to fast-track the technique of passionate artists.
July 14th - 24th, 2014
9:30 am - 1:00 pm; Monday - Thursday
Cost is $200. Visit Experience Arts School for discounts and more information.
Programs of Study:
For more information please visit our website at www.experienceartsschool.com
Dance - Ballet, Hip Hop, Jazz, Contemporary, Tap, Choreography, and Acro
Media Arts - Computer Graphics, Photography, Illustration, and Video
Music - Vocal and Instrumental (Piano, Keyboard, Electric/Acoustic Guitar, Bass, Drums, Percussion)
Theatre - Acting, Musical Theatre, Directing, Stage Management, Technical Theatre (lighting, sound, makeup and costume design)

Recreational Division. We open our classroom doors to the general public through our Recreational Division. These classes are open to students of all ages and abilities who are investigating the arts, working on improving their performance skills, or who simply want to enhance their enjoyment of the arts.

Overture Division. This division offers introductory to intermediate levels of instruction for young artists (ages 6-17) who are seriously investigating their artistic gifts and their relationship with Christ. We will strategically take each student through a progressive program that will prepare them for more advanced study.

Ministering Arts Division. This division offers a thorough and comprehensive program of instruction for talented young people who show the potential to pursue a ministerial and/or professional career in the arts. Students accepted to this division have demonstrated their abilities at an early age, along with outstanding capabilities to work with focus and purpose.